User:Chntalx
From Unofficial Fantasica Wiki
IGN:
ChntalX
ID:
46181376
Kik:
ChntalX
---
Information/Trading Rules
Last updated: 11 Januari 2019

Hee, welcome to my page!

Ill try to keep this page as updated as possible!
What you see is what i'm selling.
Not trading for albums.
At the moment only taking Pure's as offers.
Normally will respond pretty quickly, if not message me on kik :)
Please take note of the following if you wish to buy from me :

1) I'm not very good with PCs since I'm not as active on the market as I was before. The PCs here are generalisations and are given in terms of pure so feel free to counter-offer or offer me trade. I don't bite!
2) Please don't edit or fiddle with my page! I borrowed the layout from Smileychanny & User:Ilovemywife24 (all credits to them) but if you do edit anything without my permission, I'll see...so please don't. Much appreciated!
---
Not buying atm but in future!

Level 1
Amount : 1
Price :
Sprite :

Level 1
Amount : 1
Price :
Sprite :

Level 1
Amount : 1
Price :
Sprite :

Level 1
Amount : 1
Price :
Sprite :

Level 1
Amount : 1
Price :
Sprite :

Level 1
Amount : 2
Price :
Sprite :

Level 1
Amount : 1
Price :
Sprite :

Level 1
Amount : 1
Price :
Sprite :

Level 1
Amount : 1
Price :
Sprite :

Level 1
Amount : 1
Price :
Sprite :

Level 1
Amount : 1
Price :
Sprite :

Level 1
Amount : 1
Price :
Sprite :

Level 1
Amount : 1
Price :
Sprite :

Level 1
Amount : 1
Price :
Sprite :

Level 1
Amount : 1
Price :
Sprite :

Level 1
Amount : 1
Price :
Sprite :

Level 1
Amount : 1
Price :
Sprite :

Level 1
Amount : 1
Price :
Sprite :

Level 1
Amount : 1
Price :
Sprite :

Level 1
Amount : 1
Price :
Sprite :

Level 1
Amount : 1
Price :
Sprite :

Level 1
Amount : 1
Price :
Sprite :

Level 1
Amount : 1
Price :
Sprite :

Level 1
Amount : SOLD
Price :
Sprite :

Level 1
Amount : 1
Price :
Sprite :

Level 1
Amount : 1
Price :
Sprite :

Level 1
Amount : 1
Price :
Sprite :

Level 1
Amount : 1
Price :
Sprite :

Level 1
Amount : 2
Price :
Sprite :

Level 1
Amount : 2
Price :
Sprite :
My friend is selling some cards, if you wanna buy anything just message him :)
He is currently selling 7-9 stars, 10 will follow in future :)
IGN:
dutch4life
ID:
1000319862
7★ =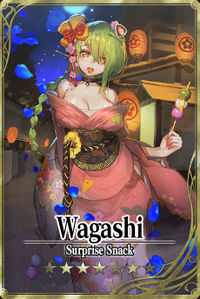 Level 1
Amount : 1
Price :


Sprite :
8★ =

Level 1
Amount : 1
Price :
Sprite :

Level 1
Amount : 1
Price :
Sprite :

Level 1
Amount : 1
Price :
Sprite :

Level 1
Amount : 1
Price :
Sprite :

Level 1
Amount : 1
Price :
Sprite :
9★ =

Level 1
Amount : 1
Price :
Sprite :

Level 1
Amount : 1
Price :
Sprite :

Level 1
Amount : 1
Price :
Sprite :

Level 1
Amount : 1
Price :
Sprite :

Level 1
Amount : 1
Price :
Sprite :

Level 1
Amount : 1
Price :
Sprite :

Level 1
Amount : 1
Price :
Sprite :

Level 1
Amount : 1
Price :
Sprite :

Level 1
Amount : 1
Price :
Sprite :