User:AngryAnniie
From Unofficial Fantasica Wiki
| | | | |
| --- | --- | --- | --- |
| | IGN: AngryAnniie | ID: 75352187 | Kik: AngryAnniie |
Hello and welcome to my sales page. Prices are negotiable on kik, and I prefer no trades unless it's a card I don't have.
Note: All reserved cards are located in the 'Reserved' tab.
'A4/SL' marked cards are untradeable until Fanta brings out a method that can undo Ascension and Soul Link.
Please note I am quite picky, so if you wish to trade, remember: Cute, elegant, sexy or a combination of the two or three is recommended (◡‿◡✿)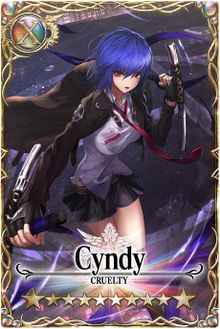 6
Card
Price or
Comment
Card
Price or
Comment
Card
Price or
Comment
TBD
2 Copies - 1 Reserved
TBD
3 Copies
TBD
2 Copies - 1 Reserved
TBD
3 Copies
TBD
2 Copies
TBD
2 Copies
TBD
3 Copies - All Reserved
TBD
2 Copies
TBD
3 Copies
TBD
3 Copies - 1 Reserved
TBD
4 Copies - 2 Reserved
TBD
4 Copies
TBD
3 Copies
TBD
4 Copies
TBD
2 Copies
TBD
2 Copies -

1 Reserved

TBD
3 Copies
TBD
3 Copies
TBD
4 Copies
TBD
Pullable
TBD
Pullable
TBD
Monster Ver. - 2 Copies

Both Reserved

TBD
TBD
GS Pack
TBD
TBD
TBD
TBD
TBD
TBD
TBD
Reserved
TBD
2 Copies - Both Reserved
TBD
2 Copies - Both Reserved
TBD
2 Copies - 1 Reserved
TBD
TBD
TBD
Reserved
TBD
Reserved
TBD
Freebie
TBD
TBD
Reserved
TBD
TBD
Reserved
TBD
Reserved
TBD
TBD
Freebie
TBD
TBD
TBD
TBD
TBD
TBD
Pullable
TBD
TBD
TBD
Reserved
TBD
TBD
TBD
Reserved
TBD
TBD
Reserved
TBD
Pullable
TBD
TBD
Reserved
TBD
TBD
Pullable
TBD
Reserved
TBD
5 Copies - 1 Reserved
TBD
4 Copies
TBD
2 Copies
TBD
TBD
2 Copies
TBD
5 Copies
TBD
Pullable - Reserved
TBD
2 Copies
TBD
Pullable
TBD
Pure/Trade Equal Print
TBD
Pure/Trade Equal Print
TBD
Pure/Trade Equal Print
TBD
Pure/Trade Equal Print
TBD
Pullable
TBD
Pullable
TBD
Reserved
TBD
Pullable
TBD
TBD
Pullable
TBD
TBD
Team Event Reward
TBD
Pullable
A4/SL
(Pure/WL Cards Only)
A4/SL
(Pure/WL Cards Only)
A4/SL
(Pure/WL Cards Only)
A4/SL
(Pure/WL Cards Only)
A4/SL
(Pure/WL Cards Only)
A4/SL
(Pure/WL Cards Only)
A4/SL
Unit Ver. (Pure/WL Cards Only)
TBD
(Pure/WL Cards Only)
A4
(Pure/WL Cards Only)
A3
(Pure/WL Cards Only)
TBD
Pullable
TBD
TBD
TBD
4 Copies
TBD
| Card | Price or | Comment | Card | Price or | Comment | Card | Price or | Comment |
| --- | --- | --- | --- | --- | --- | --- | --- | --- |
| | 10 | | | 10 | | | TBD | |
| | 10 | | | 10 | | | TBD | Reserved |
| | TBD | | | TBD | | | TBD | |
| | TBD | | | TBD | | | TBD | |
| | | |
| --- | --- | --- |
| 150 | 80 | 30 |
| | | | |
| --- | --- | --- | --- |
| Lexi | Leanebelle | Leanebelle | Leanebelle |
| | | | |
| --- | --- | --- | --- |
| Leanebelle | Leanebelle | Leanebelle | Leanebelle |
| | | | |
| --- | --- | --- | --- |
| Leanebelle | Leanebelle | FrozenHero15 | FrozenHero15 |
| | | | |
| --- | --- | --- | --- |
| FrozenHero15 | FrozenHero15 | FrozenHero15 | FrozenHero15 |
| | | | |
| --- | --- | --- | --- |
| FrozenHero15 | WiseKat99 | FB(1000291380) | FB(1000291380) |
| | | | |
| --- | --- | --- | --- |
| FB(1000291380) | FB(1000291380) | gavla664 | gavla664 |
| | | |
| --- | --- | --- |
| FB | Belletjuh | FB(1000291380) |