Dream Packs Season 29
From Unofficial Fantasica Wiki
The new units in Dream Packs Season 29 gave bonuses during The Atelier of Angels.
One new, exclusive 8★ unit was introduced, Fogo, and one new exclusive 7★ unit, Femur, were introduced from August 12th, 2014 through August 18th, 2014.
In addition to the newly added 6★, Surprise, previously released 6/7★ units found in Dream Packs Season 29 were Marianne and Camellia.
Unit
★
Type
C
S
R
Skill
Source

Fogo
8
Melee
30
C
130
134,822
175,349
113,443
Knockback,

Incinerate
Dream Packs Season 29
One Shot Packs 1
Challenger Packs 32
Night Packs
Mini Vacation Packs
Standard Card Packs

Femur
7
Melee
25
C
130
108,846
107,306
107,306
Knockback,

Iron Wall
Dream Packs Season 29
Mini Scholar Packs
Standard Card Packs

Surprise
6
Missile
20
C
150
76,220
89,325
55,175
Poison
Standard Card Packs
Added during The Atelier of Angels

Cogar
5
Magic
20
D
150
29,000
28,550
38,250
Slow,

Incinerate
Standard Card Packs
Added during The Atelier of Angels

Lype
4
Magic
15
D
150
16,201
23,200
21,550
Atk Boost (Male),

Defense Order
Standard Card Packs
Added during The Atelier of Angels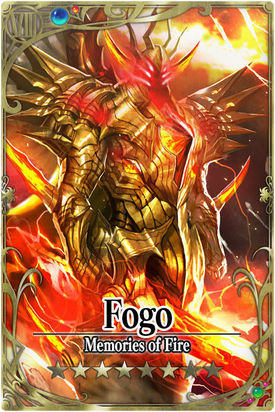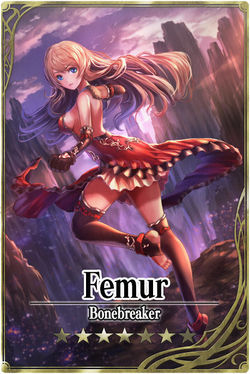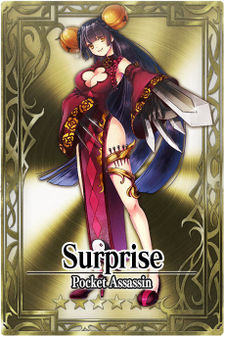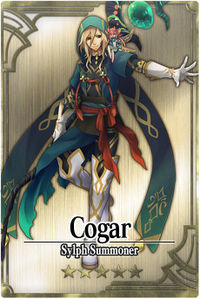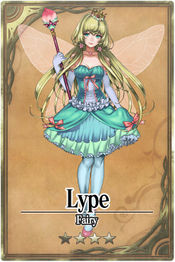 ---